Don't be Held Hostage by Your Proprietary Controls System
Providing the latest in web-based building automation technology, United Automation is committed to  "open"  Building Automation Systems that allow you  freedom of choice in building controls vendors and offer a multitude of cost-saving options.
Superior Building Automation Systems in Charlotte
Whether you need to make multiple building controls systems communicate with each other, are ready to upgrade to newer technology or simply need to replace an existing controller, our team of engineers and controls technicians can integrate the existing controls from different manufacturers—such as Barber-Coleman, Trane, Johnson Controls, Carrier, and Siemens–into one centralized building management system that offers you the ultimate in efficiency, flexibility and cost savings.
Multiple vendor and manufacturer choices for ongoing support
Real-time information from all controls on one network
Web-based and mobile user interfaces
Customized control panels
Does This Sound Familiar?
Your HVAC systems and components are not integrated into one system with one web-based user interface
This very common scenario is one in which various HVAC components and/or systems are not linked together and are run by separate control systems on separate workstations.  Integrating these disparate elements and viewing them from one single user interface will reap the following rewards:
Time and money savings with one graphical interface that allows set points to be changed and problems diagnosed and solved with a simple keystroke
Far less time consumed getting to know one system than several different ones
Remote access due to web-based interface technology
Quicker response time due to centralized monitoring visibility
 You are already completely frustrated with the inflexibility of your controls system and are locked into a proprietary system that is costly to maintain.
The solution would be to integrate the multiple HVAC systems and/or elements into an open-licensed front end whereby the controllers would share a common communications protocol (BACnet or LonWorks) and the front end would be openly-licensed, allowing contractor choice and competitive pricing.
Protect Your Building Automation System
An ongoing Controls Support Program saves you money and protects your Building Automation System investment.  Among other things, a Support Program offers:
Protection
Site-specific database/programming backup
Honeywell software updates and support
Peace of mind knowing your system is secure
Energy Savings
System recalibration
Setting and schedules verification
Customized programming based on data analysis and performance
Support
User training and re-training
Remote diagnostics (where applicable)
10% discount on repairs
An Authorized Honeywell Controls Integrator
As Charlotte's premier provider of integrated Building Automation Systems since 1977, our engineers and highly trained controls technicians will partner with you to ensure your electronic and digital control systems are working at peak efficiency and properly adapting to occupant demands and seasonal changes.
You Need To Call Us If:
Your HVAC system is being run by multiple systems not communicating with each other
You are locked into an expensive proprietary controls vendor
You need more cost-effective options when it comes to repairing or replacing a controller
Your HVAC system is still operated by pneumatic controls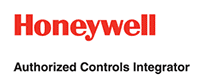 United Automation Corporation is a wholly owned subsidiary of United Mechanical Corporation